We hit the double jackpot today with two new in-depth interviews with Jim Sturgess talking about Upside Down, Cloud Atlas, The Big Shoe, The Lion's Share, Across the Universe, and other projects.
In the first interview with The Hollywood Reporter Jim is asked some really fresh questions and is, as usual, candid, charming, and funny:
THR: I spoke to Juan a few minutes ago and he said once he met you, if you didn't say yes, he'd kill himself.
Sturgess: No pressure, right? He told me the same thing. "If you don't do this, I'm going to kill myself." I felt obliged just to keep him alive.
THR: Had you ever had a director tell you that?
Sturgess: No, never, no. But it's nice to hear.
THR: It's a good negotiating strategy.
Sturgess: For sure. I might try it with a director. If you don't give me the part, I'll kill myself.
Read the full interview here.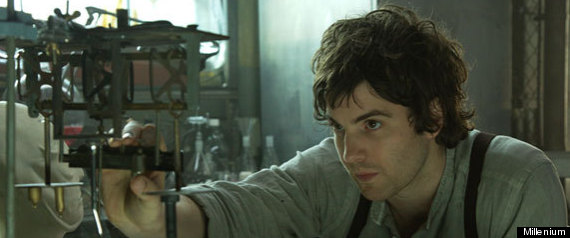 In the second interview with MovieFone, Jim is asked about his music among other things:
Are you still in a band yourself?
Not so much a band, but I collaborate with various people. I write songs and just mess around with music a lot with friends back in London.
Do you record any of it?
I'm always recording. I don't just write it for myself, but you have to make something that's solid to make a record. I've written three or four albums in my life that no one's ever going to hear.
What about another singing role?
In a musical? Yeah, I don't know. It's hard when you're doing a Beatles musical, it's hard to find music to top that.
So you weren't broken up about not being in, say, "Les Miserables"?
No, because I don't really like that kind of music. I find that hard to watch!
Read the full interview here.